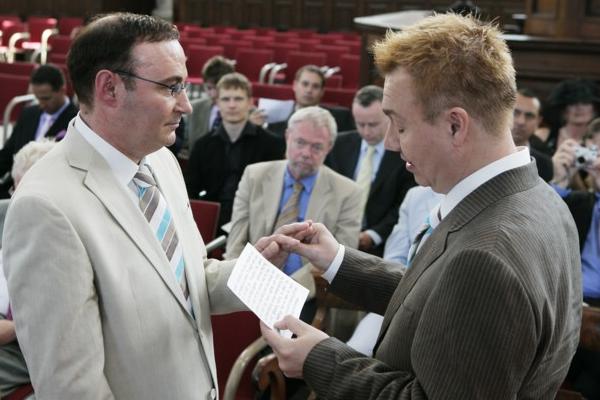 Michael and Guy in the Westerkerk
Thank you all for making the most important day of our lives, our happiest day ever. Saturday 8th July 2006 will always be special for us both and we were so pleased to be able to share it with so many family and friends. We hope that all of you who were able to join us had as much fun as we did.
You can now enjoy the pictures from our special day, send us any additional photos that you'd like to share with everyone else, or you can watch our DVD presentation again too. There's also the chance to enjoy once again the lyrics to the song written by Bill Buckley and performed on stage with Bobby Crush and suggest extra captions for one of the most memorable pictures of the day!
With love from us both